Analytic Tools That Are Easy to Use and Deploy
What does InetSoft have to offer?
Analytic tools that are easy enough to be:
deployed in just weeks
learned by end users with minor training
utilized by any executive without the aid of IT
agile enough to be:
adaptable to changing data configuration and business needs
used for data exploration through visualization
capable of maximum self service
robust enough to:
attract the attention of executives
meet the demands of power users
scale up for organizations of any size
Style Intelligence from InetSoft. It's Easy. Agile. Robust.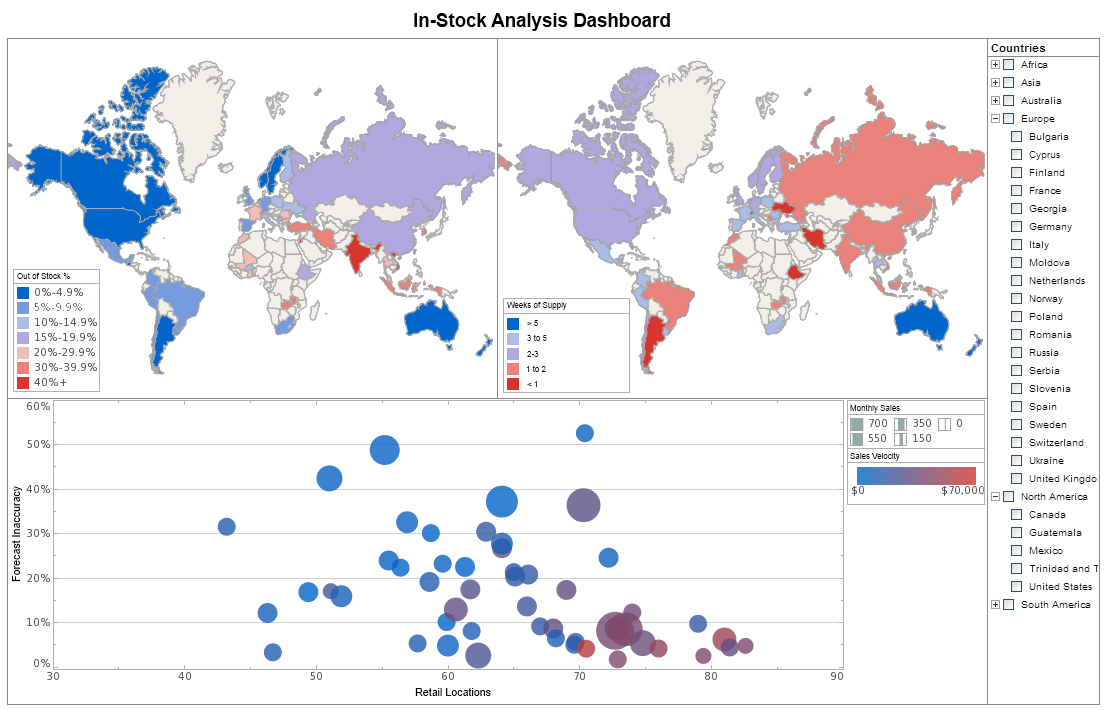 View a 3-minute

demonstration

of InetSoft's easy, agile, and robust BI software.
---
About
InetSoft
Since 1996 InetSoft has been delivering easy, agile, and robust business intelligence software that makes it possible for organizations and solution providers of all sizes to deploy or embed full-featured business intelligence solutions. Application highlights include visually-compelling and interactive dashboards that ensure greater end-user adoption plus pixel-perfect report generation, scheduling, and bursting.
InetSoft's patent pending Data Block™ technology enables productive reuse of queries and a unique capability for end-user defined data mashup. This capability combined with efficient information access enabled by InetSoft's visual analysis technologies allows maximum self-service that benefits the average business user, the IT administrator, and the developer. InetSoft solutions have been deployed at over 3,000 organizations worldwide, including 25% of Fortune 500 companies, spanning all types of industries.