Marketing Reporting and Dashboards
Are you looking for a way to interactively view your marketing data? InetSoft's dashboard reporting software let's you create Web-based dashboards that are impactful and actionable. Built-in interactivity lets you go from a high-level view of marketing performance and drill down into details. Advanced visualization technology lets you visually analyze and explore your multidimensional data.
Compared to other enterprise dashboard solutions, InetSoft's is easier to deploy and easier to use. Up and running in weeks, not months, you get the maximum levels of self-service via an intuitive, user-friendly interface. Dashboards take advantage of point-and-click controls, so no manual is needed, and personalization of IT-designed dashboards is easy.
InetSoft's software application offers added benefits of being able to mash up marketing data with any other data in the enterprise to create a unified view of corporate performance. Marketing professionals can even import spreadsheets to create dashboards or reports to be shared throughout the organization.
---
Track Leads and Analyze Campaigns
Look at the example in the upper right, a marketing dashboard built using InetSoft's Style Intelligence. This one analyzes performance across campaigns including cost vs. budget and revenue impact. Filtering is possible by type of lead created and sales stage of the opportunities created.
Mobile Marketing and Business Intelligence
Any dashboard or report you create can be accessed via any mobile device with a browser including phones and tablets. Even the iPad and iPhone are supported. Track your marketing KPIs from the trade show floor or the beach, so you're never out of touch.
---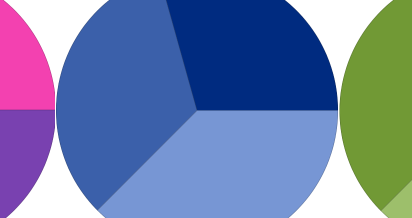 Mash Up Marketing Data with Other Corporate Data
A key strength of InetSoft's business intelligence software is its depth of support for data mashups. The lead or campaign data pulled from your operational marketing or CRM systems can be combined with almost any other data source found in your enterprise including: relational databases (JDBC), multidimensional databases, XML, SOAP, Java beans (POJO), EJB beans, flat files, Excel spreadsheets, OLAP cubes, and the proprietary data stores from salesforce.com, JDE, SAP, PeopleSoft, and Siebel CRM.
In addition, InetSoft has innovated unique capabilities for enterprise mashups. You do not have to be a BI analyst to create your own mashups. You can combine disparate tables and fields that were not previously mapped in a data model. Beyond that, you can also bring in your own data sets such as those in personal spreadsheets or those generated by vendors or partners. Whatever dashboards or reports you make from them are now shareable inside the enterprise BI space.