Besides being able to access almost any open standards data source, InetSoft's BI server can also access Siebel data. InetSoft provides a good option if your requirements call for:
Upgraded Dashboards and Reports for Siebel Users
No matter which Siebel application your organization uses, InetSoft offers the opportunity for a greater level of interactivity and better looking dashboards and reports compared to what is pre-built by Siebel. InetSoft is known for its leading edge data presentation and visualization software that yields quick to develop, highly engaging, user-friendly Flash-based dashboards and reports.
Style Intelligence is a small-footprint Java-based business intelligence server that enables rapid development and deployment of monitoring and analytical dashboards such as this:
When you analyze the option of licensing Oracle's Hyperion BI suite, you will find these advantages from InetSoft:
greater agility and ease of use,
more rapid deployment times
more flexible and affordable pricing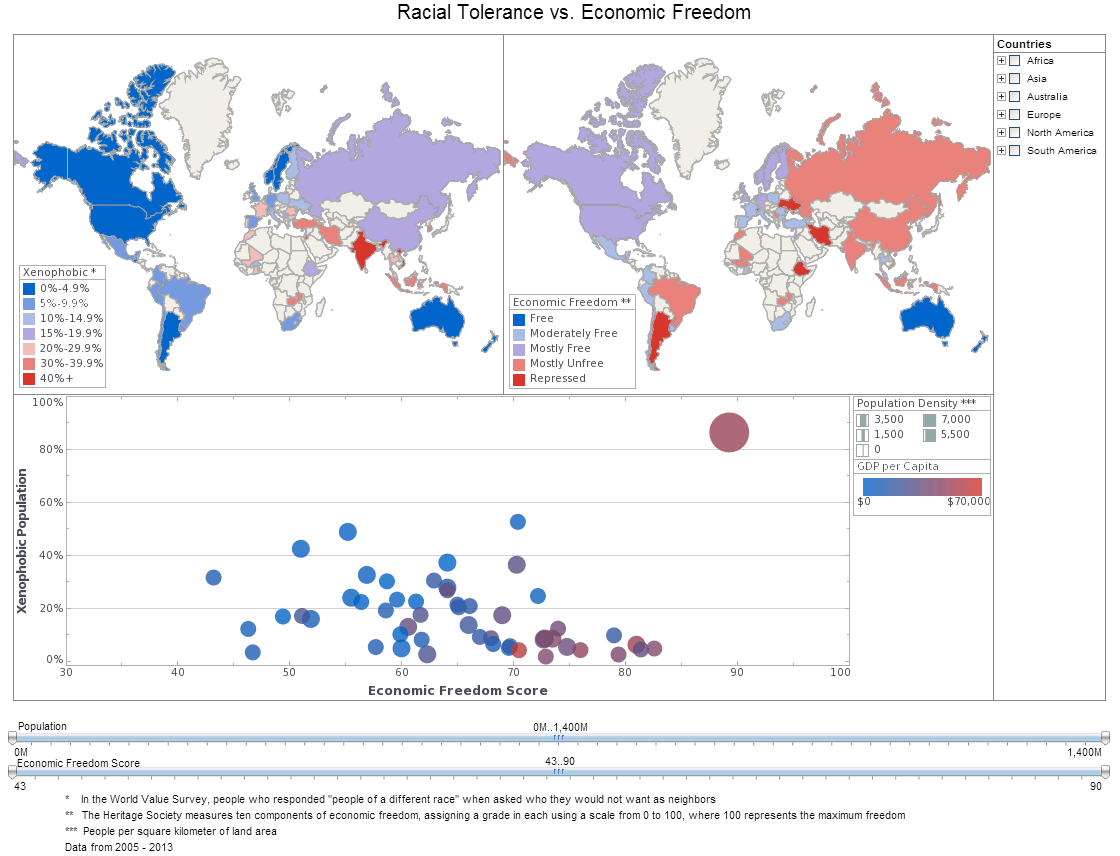 ---
Developing Mashups of Your Siebel Data and Other Enterprise Data
A key strength of InetSoft's business intelligence software is its depth of support for data mashups. Data from Siebel can be combined with almost any other data source found in your enterprise including: Relational databases (JDBC), Multidimensional databases, XML, SOAP, Java beans (POJO), EJB beans, flat files, CORBA objects, OLAP cubes, SAP, PeopleSoft, and JD Edwards (JDE).
In addition, InetSoft has innovated unique capabilities for enterprise mashups. You do not have to be a BI analyst to create your own mashups. You can combine disparate tables and fields that were not previously mapped in a data model. Beyond that, you can also bring in your own data sets such as those in personal spreadsheets or those generated by vendors or partners. Whatever dashboards or reports you make from them are now shareable inside the enterprise BI space.
Read how InetSoft was

rated as a leader

for overall value in Gleanster's BI customer survey report.
---
Supported Siebel Applications
Style Intelligence can access data in Siebel CRM, Enterprise Marketing Suite, and Contact Center and Service.
So whether your goal is increasing access to information among customer service representatives or creating a unified view across service operations and other functional units for managers and executives, you will be able to meet these challenges with InetSoft's dashboards and reporting software.