Empower all users with data insight in the cloud computing & SaaS era
InetSoft's analytics and reporting are designed and optimized for cloud computing and Software-as-a-Service where software and data are increasingly distributed between cloud-based and in-house applications. InetSoft's cloud-first, small-footprint architecture allows highly flexible options for embedding and rebranding regardless of InetSoft-hosting, self-hosting, hybrid-cloud, or on-premise deployment. Empower your customers and business users with:
Analytics & Reporting in One
Even though sometimes used interchangeably by business users, in a technical sense, analytics and reporting have distinct characteristics. InetSoft's combined solution offers flexible data and visual dashboards for analytics. The reporting component delivers paginated content, especially helpful for voluminous details.
Learn More&nbsp
Boundaryless Self-Service
Unlike traditional business intelligence where a chasm exists between designer tools (desktop tools in most cases) and user tools, InetSoft provides a unified, modular web app. With strong safeguards, users can be selectively granted access to various components for self-service for visual analysis, dashboarding, reporting, and data preparation.
Learn More&nbsp
Agile Data Mashup
Cloud computing and SaaS have greatly sped up technology cycles. The accompanying growth in data volume, variety and velocity requires an equally agile business intelligence solution that can mashup data and deliver insights. Data mashup is an integrated part of InetSoft's unified web app. It allows both BI experts and data knowledgeable users to easily and quickly utilize all data to maximize business benefits.
Learn More&nbsp
On-Demand 10x Acceleration
Cloud computing, sometimes in combination with in-house systems, creates new data challenges where data sources vary greatly in volume, rate limits, and transfer speed. When data sources are not delivering speed-of-thought performance, administrators and users alike can leverage built-in on-demand accleration that mashes up all sources with a high-performance data engine.
Learn More&nbsp
Products
InetSoft offers three products with a focus on different usage models. They are based on the same analytic engine and Big Data platform.
Style Scope
Visualization dashboards, analytics and real-time monitoring
Rapid Design, Maximum Self-Service
Rapid development and quick iteration enabled by a single web app integrating data mashup and visual dashboards. Skill-matched self-service for casual and power users through flexible permission control
Learn More&nbsp
Style Report
Published pixel-perfect reports, ad-hoc reporting and scheduled delivery
Unified Online/Offline Content
The professional authoring tool is not only for developing pixel-perfect, page-oriented reports, but also for creating a data mashup foundation that permits end user online ad-hoc reporting
Learn More&nbsp
Style Intelligence
Complete data intelligence for dashboards, reporting, and analytics
Maximize BI Delivery Efficiency
Visualization and publishing are combined on top of a common data mashup engine. Style Intelligence makes maximizes self-service for business users with a minimum learning curve.
Learn More&nbsp
InetSoft's versatile solutions have been applied across many industries, business functions, and departments. The data connection capability includes a large selection of built-in connectors as well as custom data sources.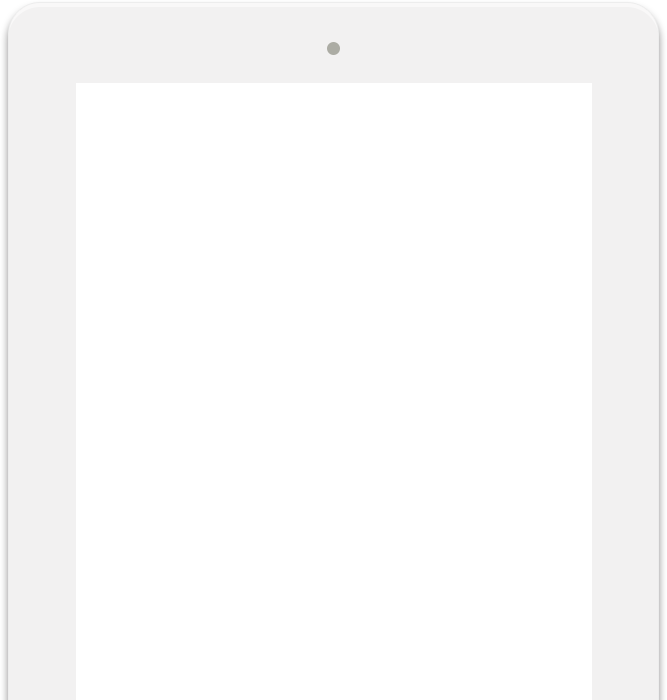 Solutions by Department
InetSoft's products are enterprise applications that provide a powerful and secure platform designed to serve the largest organizations. Look below for the business intelligence application you envision for your organization.
Data Solutions
InetSoft's applications share a robust data backend to access information from practically any source. Combine this with a patented data mashup tool, and it allows you to answer any question in minutes. Below are links to some of the types of enterprise data InetSoft can query.
Solutions by Department
InetSoft's products are enterprise applications that provide a powerful and secure platform designed to serve the largest organizations. Look below for the business intelligence application you envision for your organization.
Industry Solutions
InetSoft's products are horizontal applications without industry focus. The concentration on open standards and flexibility allow you to use the product the way you want, instead of forcing you into one way of thinking. InetSoft also partners with solution providers to provide vertical solutions for particular sectors. Here are some examples of how our product can be used to address specific needs in a variety of markets.
Capabilities
Read below for more details and product features specific to a particular application type.
For OEM and Reseller Partners
InetSoft's open standards based architecture and small footprint makes embedding dashboards and reports into any web-based application easy. Custom branding and theming, single sign-on, and multi-tenancy support are a few technical areas that help our OEM partners build a seamless solution.
InetSoft has a long history of partnering with vertical and horizontal solution providers. Collaboration, business term flexibility, and responsiveness are the key attributes that differentiate InetSoft from other rigid vendors.
See InetSoft Live
Interact with live dashboards in our gallery or watch a 2-minute introductory video
The Benefits of Cloud Flexible BI
Cloud computing and software-as-a-service are quickly evolving into a mixture of public cloud, private cloud, and hybrid cloud environments. InetSoft's business intelligence solution is a highly versatile platform for different application scenarios in this new computing era.
InetSoft Hosted Cloud Flexible BI
InetSoft's cloud flexible business intelligence solution delivers the benefit of cloud computing and software-as-a-service while giving you the maximum level of control. In terms of software-as-a-service, BI software is unique because it inherently depends on the data not being embedded in the application.
Many SaaS BI vendors have created a cloud platform where you must transfer and update all data. This can create severe new issues because of bandwidth limits and updating-logic complexity. Even though some might offer a traditional install-your-own option, you will lose the benefit of SaaS that offloads the infrastructure management to the BI vendor. InetSoft's BI allows you to choose the platform and the location that is best suited for you.
Bring SaaS BI to Your Data, Not the Other Way Around
---
Bringing the software to the data, not the data to the software, is a proven winning formula in BI. Data tends to quickly increase in volume, variety, and velocity. If your BI application is deployed geographically far from your primary data source, moving the data to the software will become a bigger and bigger challenge as you grow. Even when data movement is not yet an insurmountable issue, users are limited by how frequently data can be refreshed and will pay a performance penalty if directly querying data sources. InetSoft allows you co-locate a fully serviced SaaS BI instance with your primary data source to minimize data movement and deliver the highest performance.
Ensure Success Even If you Have No Dedicated BI Developer
InetSoft Includes One-on-One Expert Help
---
InetSoft's SaaS BI doesn't stop at providing a managed BI environment. In order for a BI project to be successful, it requires experience and expertise to best apply BI to each situation. Normally this means staffing experienced and dedicated BI developers in-house. InetSoft provides free expert fast-start mentoring that delivers the expertise even when no in-house dedicated BI expert is available. Our expert help doesn't stop at initial deployment. A set of on-demand one-on-one sessions are also included on an ongoing basis that will keep your BI environment operating optimally.
Grow Without a License Price Cliff
Cost-effective Unlimited User Pricing
---
For SaaS BI licensing, per user subscriptions are normally the starting point. When usage grows or administration of users becomes too difficult, there are capacity pricing models that are based on the number of cores. But many times with other BI solutions, there is a steep cost cliff between per user and per capacity pricing. InetSoft's small-footprint BI allows affordable capacity pricing that you can smoothly transition into.
Embedding and Self-Hosting
---
In many embedding and certain cloud computing settings, InetSoft's BI solution is preferably hosted and controlled by you. Even though InetSoft is not directly managing the software for you, InetSoft's cloud flexible design still delivers great benefits.
Small-Footprint Architecture
Utilize Cost Efficient Instances
---
InetSoft BI can be deployed to a cloud instance as small as two virtual cores. In contrast, traditional business intelligence software typically requires machines or instances with at least 8 cores. The small footprint allows flexible deployment options. For instance, your embedding application needs the option of client site deployment. Packaging InetSoft's small-footprint BI as part of your solution will allow utilization of the most cost-efficient instances.
Scale Up or Scale Out
Align with Embedding Architecture
---
An embedded BI solution must align to the embedding applications scaling model. While scaling up uses more powerful instances, scaling out utilizes more instances. There are business and technical reasons to favor one type. For instance, regulations like HIPAA may require you to isolate each client's instance; that will favor scaling out. InetSoft's BI allows you to scale efficiently regardless of which model you choose.
Expert Aided Single Sign-on, Rebranding and Theming with Multi-Tenant Support
---
In order to deliver a seamless user experience, embedding a BI solution commonly requires architecture and user interface alignment. Some of this can be accomplished with standardized mechanisms. But many details must be refined with the BI partner's close cooperation. Larger vendors are too rigid or less responsive. InetSoft's long history of OEM partnering means you benefit from embedding integration experts who work hand in hand with your engineering team.
Key Requirements for Embedded BI
Cloud computing is transforming the computing paradigm. When a business application is shifting to the cloud, choosing the right business intelligence solution to embed into the application requires a new set of criteria. We created this top 10 requirements list based on our deep experience working with OEM partners to integrate our dashboard reporting technology seamlessly into their own cloud-based solution.
1. Small Footprint & Cloud Deployment Flexibility
---
Cloud computing has fundamentally changed how computing resources are allocated. The most basic cloud computing instance is only 2 vCores, equals to 1 physical core. No physical computer is this small. This fine-grained resource allocation allows a business application to choose the most efficient deployment.
Embedded BI's footprint becomes crucial in allowing the embedding application's freedom to utilize the most suitable allocation. For example, regulations like HIPAA may require the embedding application to isolate a client deployment on a smaller instance while other clients share a large instance. Embedded BI's footprint must operate efficiently in both deployments.
2. Small Footprint & Cloud Scalability
---
Cloud computing allows more flexible scaling of computing resources. Scaling up upgrades the environment to an instance with more resources. Scaling out utilizes more instances with similar resources. Different instance types are also optimized for different resources such as CPU, memory and network bandwidth.
Small footprint BI makes utilization of different scaling models possible. For example, a memory-heavy scenario is more efficient to scale out to a cluster of small instances.
3. Security Flexibility and Integration
---
In the cloud computing era, a business application can be offered as a multi-client cloud service, a dedicated-client cloud service, or an on-premise/self-hosted deployment. Each has its own unique security and integration needs.
Embedded BI must have a strong security model on both the data and functional level to support the embedding application. The security model must also be easy to integrate with embedding applications through single-sign-on.
4. Self-Learning Analytics, Visualization & Dashboards
---
Analytics is best accomplished with visualization dashboards. Even though almost all applications have some pre-built dashboards, embedded BI drastically improves the self-service flexibility of pre-built dashboards. It also empowers users with self-service analytic capabilities far beyond the pre-built dashboards.
Embedded BI's largest user populations are business users with no BI expertise. The embedded BI therefore must be easily self-learnable for non-specialists. On the cautionary side, many other BI visualization tools are mixing in a story-telling visual infographs. That is great for a specialized analyst, but the increased complexity can hinder self-learning analytics.
5. Detail & Document Oriented Reports
---
While analytics benefits from high level visualizations and flexible manipulation, dashboards will be over-stretched when reporting requires voluminous details and/or well formatted multi-page documents. It is like trying to use Excel to create a Word document.
Pixel-perfect, paginated reports typically contain well -business logic. These reports mostly share the same underlying application data with analytic dashboards. Reports sharing the common data infrastructure with analytic dashboards not only removes data inconsistency but also allows active linkage between reports and dashboards.
6. Boundaryless Self-Service Growth and Collaboration
---
A business application with embedded BI serves a diversified client base with vast skill discrepancies. Large clients tend to have BI specialists but small clients don't. The embedded BI must be powerful enough for professionals while easy enough for non-specialists. For many clients, there is no clear boundary defining the user type. Moreover, users' analytic skills grow with experience.
Traditional BI tools have strict boundaries between users and BI professionals. This boundary is foremost created by different tools for different users. Most professionals need to learn desktop tools while a severely limited web UI is offered to regular users.
A unified embedded web BI app removes these boundaries. In order to match skill levels with BI functions, function access needs to be grantable on an individual component level. Users with different skill levels and collaborate in real time in a single workspace.
7. Data Sources Agility
---
Cloud computing is introducing a rapidly growing Software-as-a-Service industry. Research indicates that a company uses seven SaaS solutions on average. Within an organization, teams are quickly adopting their own SaaS applications beyond those supported as a corporate standard. While each business application most likely has some built-in analytics and reporting, it is confined to the data generated by that single application. This means users are unable to combine data from different sources to gain a full understanding of performance.
Embedding a BI solution with rich data connectors will allow analytics and reporting that was impossible before. Another challenge is that SaaS software tends to evolve quickly, and the connectors must be updated frequently. A plug-in based data connection architecture enables quick updates with minimum risk.
8. Data Preparation & Data Mash-up
---
Business application data is transaction-oriented by nature. This is not suitable for analytics and reporting in many cases. Therefore, data preparation and transformation must be a part of embedded BI. Furthermore, data other than the application's own data is often needed. It can be as simple as an Excel file. Traditional BI's ETL (Extract, Transform, Load) technology built for this purpose is not only too heavy to embed but also too complex to use and manage.
Dynamic, self-service data preparation and mashup within embedded BI becomes essential for embedded BI. The embedded data prep and mashup also must have strong protections and limits built-in so that it tolerates user mistakes.
9. Data Warehouse & Acceleration
---
Analytics, dashboards and reporting can put a heavy burden on a business application's data store. Furthermore, transforming transactional data into analytics and reporting data can introduce intolerable performance issues for the user experience.
Traditional BI's solution is to combine ETL with a data warehouse. This only exacerbates the issues as ETL is introduced. Data warehouses and ETL also need to be pre-designed with set anticipation of analytics and reporting needs.
On-demand data stored by the user for analytics and reporting tasks needed at that moment is both light-weight and dynamic. This will reduce the load on transactional databases and improve the user experience.
10. One-on-One Help from an Embedding Partner
Embedding a BI solution requires seamlessly integrating several technical stacks. SSO, theming, and rebranding are just a few examples of the areas of integration work. Moreover, not all application scenarios will be 100% fulfilled by the standard functions provided by the embeddable application. A good BI partner will work closely with the OEM partner to maximize customer satisfaction and overcome any obstacles.
About InetSoft
Since 1996, InetSoft has been an innovator in transforming data into actionable intelligence with award winning, open standards technology. More about InetSoft&nbsp
Customer Testimonial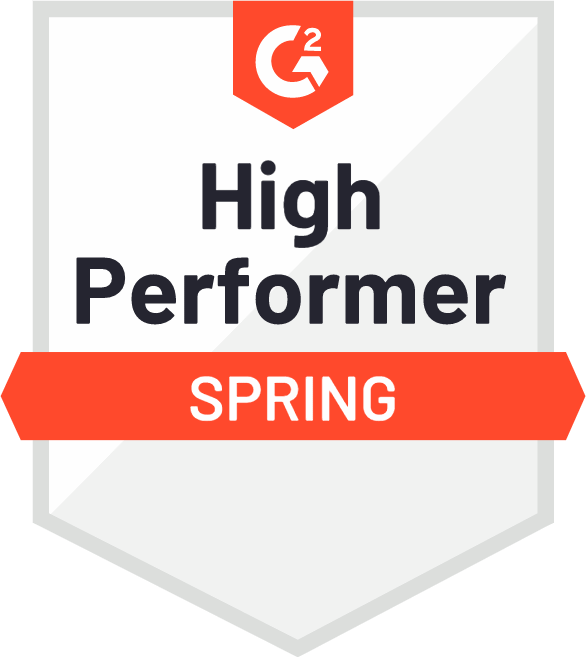 "What I liked the most was the drag-and-drop feature for putting together a data query...with other solutions you have no choice but to sit and write code...but with Style Intelligence, it doesn't take two to three hours to design reports - you only need ten to fifteen minutes. The more I get into it, the more capabilities I discover that allow me to organize data in ways that make the most sense to me, and excitingly, our users will be able to benefit from these same features. Additionally, Style Intelligence offers truly superior dashboard graphics. Thus, we will be able to provide our customers with the ability to create highly polished, professional reports." - Tadd Meyers, Business Intelligence Manager at NCN