Style Intelligence


- Business Intelligence Software

InetSoft's Style Intelligence™ is a data intelligence platform. At its foundation is a powerful data mashup engine that enables fast and flexible transformation of data from disparate sources, which can either supplement or obviate a data warehouse solution.

At the development level, a unified interface allows for easy and advanced data manipulation and design of interactive dashboards, visual analyses, and published reporting. At the consumption level, self-service is maximized for a range of users from casual business or consumer-type browsers to power users and data scientists.

As a cloud-ready, fully scalable enterprise-grade platform with granular security, multi-tenancy support, and multiple integration points, it serves both enterprises and solution providers. In either environment, ease of deployment and ease of use are chief development principles that help lower the time investment and total cost of ownership - and make the solution attractive to organizations of any size, with or without BI expertise.
When installed on-premise or alongside a solution provider's application, the small footprint, SOA and Java architecture delivers an embedding and integration ready platform that delivers analytic business intelligence within business processes. Whether running on-premise or hosted in the cloud by InetSoft, scalability for massive concurrency and big data applications is achieved with a unique approach to in-memory database technology that flexibly optimizes the use of memory and disk across a server cluster.
While other business intelligence applications may strive for similar end-user ease-of-use and the compelling-looking visualization technology that InetSoft's solution offers, enterprises and OEMs often select Style Intelligence for its ability to solve data management challenges as well as its IT-friendliness.
View a 3-minute intro to how InetSoft's approach to enabling data intelligence via dashboards and reports

differs from others

in the marketplace.
---
Headlining the dozens of enhancements in the latest release of Style Intelligence is the addtion of layout options for a single data visualization to optimally support various desktop and mobile device screen sizes. Existing customers and partners will notice a host of design and performance advances that come from their direct input.
---
Real-time data mashup Data Block™ architecture
Professional atomic data block modeling tool
End user data mashup on the Web
Connectivity to relational databases (via JDBC), multidimensional databases,column-based data warehouses, OLAP cubes, Hadoop/HIVE, MapR, SAP HANA, PeopleSoft, SAP ERP, Siebel CRM, Google AdWords & Analytics, JDE, salesforce.com, Microsoft Excel, flat files, XML, SOAP, Java beans (POJO), EJB beans and more. (See All Data Sources)
Database write-back option
Multi-tenancy support
Data mashup across domains and multiple data sources
High performance scalability for large data sets and large volumes of users via InetSoft's Data Grid Cache technology
---
Dashboard and visualization annotations
Unlimited multi-dimensional charting
Brushing for data exploration
Wide range of sophisticated chart types including custom geographic mapping
Drag and drop design using only a Web browser
Visualization view re-use and collaboration
Drilldown across views and into details
Analytic and monitoring oriented dashboards
Monitoring and analysis oriented views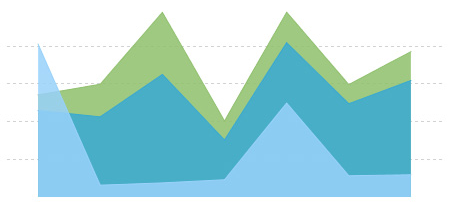 ---

Production reports with embedded business logic and parameterization
Interactive reports and in-report exploration
Ad hoc reporting wizards and free form editing
Secure enterprise level development and deployment
Bursting and scheduled reports
Mobile reporting accessible from Web-enabled devices
Export to Excel, PowerPoint, PDF, and CSV
Security control on data cell, report, folder
Learn how different InetSoft's data mashup technology is and how it turns traditional BI approaches

upside down

.
---
Mobile BI - access dashboards and analyses from Web-enabled devices including Android-based tablets, smartphones, iPads, and iPhones
All popular Web browsers supported with or without a Flash plugin - e.g., Chrome, Internet Explorer, Firefox, Safari
Target-based balanced scorecards
Shared bookmarks- save annotations, selections, and chart edit settings of any dashboard or analysis for future retrieval and sharing among users
Alerts for exceptions or business-rule triggers
OLAP access to applications such as Microsoft SQL Server Analysis Services, Hyperion ESSbase, Oracle OLAP, and SAP NetWeaver
Embedded BI - a Java-style API and multiple integration points allow developers maximum control over programmatic use of dashboarding and reporting