Enterprise Reporting Software Solutions
Since 1996 InetSoft has been offering business intelligence applications that are flexible and powerful, serving over 3,000 enterprises and solution providers worldwide. Enterprise reporting software provides for the creation of production reports and ad hoc reports that drive business activities. Professionals need a powerful authoring tool to manage business logic, manipulate data, and present information effectively.
Business users also need flexibility when extending the IT department's pre-built reports and when utilizing self-service reporting. InetSoft empowers both IT professionals and business users with the combination of powerful authoring tools and a highly scalable deployment environment.

View the Gallery
View a 6-minute

Flash demo

of InetSoft's easy, agile, and robust BI software.
---
Professional Report Authoring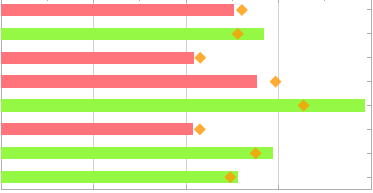 Our professional authoring tool combines word-processing grade design with dynamic data manipulation. It enables professionals to develop sophisticated reports by using simple business reporting software – a departure from the traditional requirement of using custom programming. Key benefits include the abilities to:
Deliver professional, high fidelity presentation
Transform and manipulate raw data
Embed business logic with scripting
Enhance manageability and agility
---
Scheduling, Bursting, and Archiving of Reports
InetSoft's report scheduling, bursting, and archiving capabilities allow for flexible batch report generation. Report bursting separates report pages into security controlled sections. Business users' viewing is limited to permission granted sections. Key benefits include the ability to:
Personalize information delivery
Relieve system resource conflict
Ensure viewing response time
Enable large data volume reporting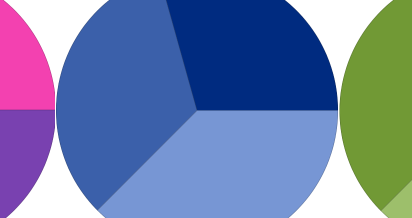 ---
On-demand, Interactive Reporting
We deliver on-demand reports on the Web. In-report exploration capabilities empower business users with the ability to reshape information in real time. High performance streaming and caching ensure the optimal end user experience. Key benefits include the ability to:
Gather up-to-the-minute information
Reshape reports in real time
Minimize performance bottlenecks
Ad Hoc Query and Reporting
InetSoft's AJAX and Flash powered Web 2.0 technology brings a desktop grade Web user experience to ad hoc query and reporting. Business reporting software users can produce both data-focused ad hoc queries and presentation-focused ad hoc reports. Key benefits include the abilities to:
Extend professionally designed reports
Gather information by self-service queries
Produce presentation quality reports on the Web
InetSoft's enterprise reporting software solutions provide a small footprint, high performance platform to ensure the widest-reaching information delivery.
"With InetSoft's Style Report, we are able to provide our customers with additional advanced business reporting tools to analyze data and make better business decisions. This strengthens the solutions we are able to offer P&C and workers' compensation insurers."



- Priscilla Hung, Vice President of Alliances at Guidewire Software