Financial Reporting and Dashboards
Do you need to create a unified view of your organization's budget and actuals across disparate ERP systems and operating divisions? Through a joint solution between InetSoft and Management Systems International (MSI), you can consolidate all the financials to produce any view that your CFO or departmental heads need.
You get instant access to Excel-based, financial package ready views; powerful business analytics; and real-time, interactive dashboards for performance monitoring and exploration.
---
Measure and Guide Management's Financial and Operational Performance
Particularly valuable to enterprises who have multiple locations, especially internationally distributed ones, or those who have multiple ERP and/or financial systems, often times as a result of acquisitions, this financial reporting solution performs the consolidating function that would otherwise require major capital and services outlays to solve. Equally important, you will be able to reduce the risks of errors and the amount of time spent on your current manual efforts.
Easily customized to your particular ledger and financial statement categories, you get:
Tabular reports that can be manipulated in Excel
Attractive visual dashboards and charts for executives and managers
Automatically generated trend lines based on actual performance and variances
Measurement of performance versus goals and commitments
The ability to emphasize profit centers and accountability by entity
---
Pre-Built Financial Executive Dashboards and a Custom Dashboard Design Tool
This is an example of the kind of information-packed, interactive dashboard you get with this financial reporting application. Installed on premise, the small footprint software application can connect to any required ERP or financial systems and even mash up other operational data stores to create the desired unified view of corporate performance.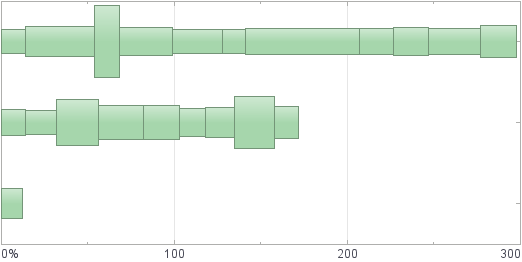 Excel and PowerPoint can only get you so far in generating impactful, insight-producing views of your financial data. In addition to the built-in dashboards and reports that the solution ships with, you get a drag and drop dashboard designer and report wizard that any Excel power user would quickly learn and be able to build any scorecard, dashboard, or report you may have in mind.
The dashboards offer point-and-click controls like filter lists and range sliders so business users can intuitively explore and analyze large amounts of data. The self-service business intelligence capabilities extend to easy personalization of pre-made dashboards and saving of preferred views for quick retrieval.
---
Build Mashups of Your Financial Data and Other Enterprise Data
A key strength of InetSoft's business intelligence software is its depth of support for data mashups. The financial data pulled from your operational financial systems can be combined with almost any other data source found in your enterprise including: relational databases (JDBC), multidimensional databases, XML, SOAP, Java beans (POJO), EJB beans, flat files, Excel spreadsheets, OLAP cubes, and the proprietary data stores from JDE, SAP, PeopleSoft, and Siebel CRM.
In addition, InetSoft has innovated unique capabilities for enterprise mashups. You do not have to be a BI analyst to create your own mashups. You can combine disparate tables and fields that were not previously mapped in a data model. Beyond that, you can also bring in your own data sets such as those in personal spreadsheets or those generated by vendors or partners. Whatever dashboards or reports you make from them are now shareable inside the enterprise BI space.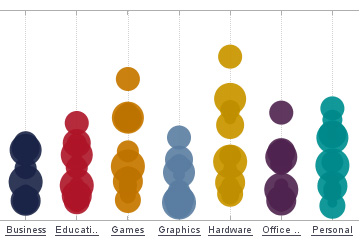 View a 3-minute

demonstration

of InetSoft's easy, agile, and robust BI software.
---
More Benefits of the Financial Management Solution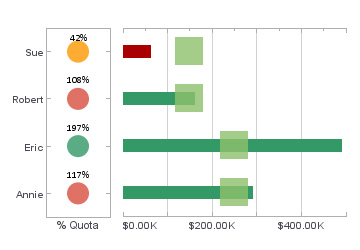 Your challenges may come from any of these areas: operations; financial reporting; integration; consolidation; or strategic and operational planning. Like most companies today, you may have scarce resources to build or deploy a new solution to solve your financial information management problems. This joint solution from InetSoft and MSI is likely to be an affordable option and comes with expert services from MSI who will set up the software and train all necessary staff. In addition, MSI can take care of on-going updates and modifications in your financial structure in order to guarantee continuous support and make this a low-risk, high-return solution.
In addition to tightening your financial management, you can:
Address tax and compliance issues that are subject to government audits or fines
Add depth and insight to analyst and shareholder reports
Reclaim time to pro-actively discover market trends
Evaluate this powerful, yet easy-to-use financial dashboard and reporting solution from InetSoft and MSI.