Executive Dashboard Software Features
Dashboard software has been established as a highly effective business intelligence tool. Dashboards can be monitoring-oriented or analysis-oriented and are a foundation of performance management software.
Interactive Executive Dashboards
InetSoft's dashboard software uses a visualization-driven approach to enable rapid deployment of self-service business dashboards. They are business user-driven and offer strong analytic functions. The key advantages are:
Monitor, explore, analyze, and drilldown into details
Easy to use, modify, and create
Leverage user-driven data mashup
Suitable for executive dashboards and power-user exploration
Dashboards empower business users with an intuitive monitoring and analytic environment resulting in enhanced business performance, using the information stored within their performance management system. Within an executive dashboard, statistics and data for the company as a whole can be closely monitored by the people who need to know.
---

Portlet Dashboards - Embedding an Executive Dashboard in a Web Application
The JSR-168 standard defines a Web portal composition structure where "portlets" can be assembled on a single Web page. InetSoft enables reports to act as standard compliant portlets. The built-in portlet engine allows business users to assemble report portlets to form dashboards. The key advantages to portlets:
Standards compliant and integration ready
Ability to utilize IT designed, business logic driven portlets
Drag-and-drop layout
---
Scorecards for Performance Management
As in all performance management software applications, scorecards are a well-defined method for monitoring, measuring, and managing performance by tracking metrics. You can design scorecards consisting of a list of key performance indicators (KPIs) that compare current performance data against goals, quotas, and target trends. The scorecard also incorporates information on what action to take if the specified goals are not met. The key advantages are the added capacities for:
Exception-based management
Actionable business intelligence
Exception alerts for associated KPI
Scorecards are an optimal solution for tracking dashboard metrics, centralizing all the KPIs that would be included in a business or executive dashboard.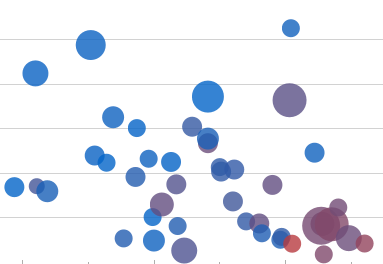 ---
"We chose InetSoft's Web-based dashboard solution because it could be deployed so easily across different geographies and computing platforms and because its feature set is so mature and robust. We were actually surprised by its ease-of-use for end-users when we started to see sales managers creating their own dashboards without special training or support from us in IT."



- Erik Saline, Information Systems Specialist at Pentagon Technologies