Dashboard Software Reviews
Since the company's founding in 1996, InetSoft's software has been deployed at over 3,000 enterprises in all kinds of industries around the world and has been integrated by dozens of solution providers into their applications serving all kinds of verticals. Here are some testimonials from InetSoft customers:

"One of the advantages of this tool is that we started using it from the very beginning without major changes in the extracted data. Using Style Scope from InetSoft gave us the ability to provide a graphical representation of the key data to top management right 'out-of-the-box' and move from static tables of numbers to charts and graphics that are much easier to understand. Before the use of Style Scope, it took us months to build KPI dashboards that were simple enough to manage by end-users; now in a couple of days we can customize several graphic views, and even the users can build their own reports without IT intervention. With InetSoft tools, we've been able to create consolidated sales figures very easy and quickly." -
Sergio Riojas, Chief Technology Officer at Grupo Multimedios
---
"We chose InetSoft's Web-based dashboard solution because it could be deployed so easily across different geographies and computing platforms and because its feature set is so mature and robust. We were actually surprised by its ease-of-use for end-users when we started to see sales managers creating their own dashboards without special training or support from us in IT." -
Erik Saline, Information Systems Specialist at Pentagon Technologies
Read how InetSoft was

rated as a leader

for overall value in Gleanster's 2014 BI report.
---
"I spent months looking for the
best dashboard
/reporting app to suit my business. I literally tried and tested every application out there and I have to say that the Style Intelligence App is by far the best. It is simple to use and it is absolutely brilliant if you are needing dashboards on custom objects. Jay and the support team are extremely helpful, they make sure that every question I have is answered in a timely fashion. I highly recommend this product to anyone looking for a reporting/dashboard product. Well done Style Intelligence!" –
Jacki Ames, Director at Kangaroo Photos
---
"I am excited about its capabilities because before we had to do all these hokey things, and with InetSoft dashboards it's a lot easier." -
Deanna Zurstadt, Senior PC Application Developer, Thomson Reuters
"We anticipate InetSoft's BI application will provide an intuitive platform with which we can generate easy to use reports and dashboards for our users. By consolidating the data into interactive reports that are easy to read and access, our users will be able to quickly make business decisions based on current data. In addition, using this system will eliminate the manual processes employees have had to complete to consolidate the data before the deployment of the InetSoft solution. Removing these manual processes will allow for faster and more accurate data analysis."
- Adam Taylor, Project Manager at GMS
"Style Intelligence is a great app for analyzing data via ad hoc filtering in addition the visualizations are eye popping and easy to generate and edit. Great visuals, easy ad hoc filtering, very effective from a dashboard user stand point. Documentation is helpful. Support is terrific." -
Lee Ronald, Director, Commercial Operations at MDS Pharma Services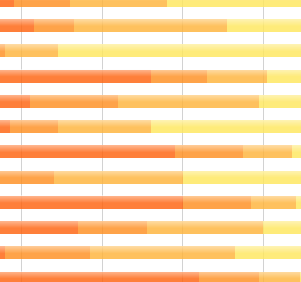 ---
"We had previously selected another BI solution, however delays in the installation process coupled with insufficient documentation curtailed our confidence in its efficiency. We decided to give InetSoft another look, and were pleased when were able to deploy the solution within one afternoon. Another deciding factor in our decision to go with Style Intelligence was ease of installation and setup. "
- Eric Jamieson, Director of Business Intelligence at Underground Elephant
---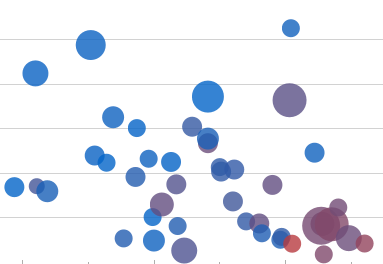 "We were impressed with the visual appeal and ease-of-use of the interactive dashboard software. InetSoft was easy to deal with and has a number of flexible license options on its products to choose from." -
John Giolli, CFO at SUNRx
"We are delighted with the results we're getting out of InetSoft's Style Intelligence – real-time, instant access and visibility, 24/7. The process of generating the management information pack was taking us as a team on average 6 hours a week to generate the various elements to the pack. So that's valuable time we've got back now. And we can see our KPIs whenever we need to now - this was only available and up to date once a week beforehand."
- Gavin Harper, Production Director at Fern Plastic Products
"We are very excited about the combined InetSoft - MSI solution. Now the top management of an enterprise can easily analyze problems and trends and quickly take corrective action."
- Hermann Kreimer, CEO of Management Systems International
---
"We expect the organization to quickly replace the script-dependent ASP (Active Server Page) pages that were internally developed over the past decade with InetSoft's web ready platform, in order to offer users interactive charts, sophisticated table views, and multi-parameter report environments. Using Style Intelligence, we aim to make the data we have available on a much faster schedule than we'd been accustomed to with internal development. The graphical user interfaces and analytic tools will allow us to redistribute them easily and nicely. And our Participating States will benefit from a greatly improved, intuitive self-service experience through the new BI platform." - Pierre Garnier, IT Coordinator at IGC
---
"The Computing and Decision Sciences department consistently tries to incorporate real-world experience and tools into the school's curriculum. After seeing the power and flexibility of InetSoft's data visualization software, the department thought this would be the perfect vehicle to provide students in a variety of courses exposure to this class of software." - Dr. David Rosenthal, Chair of the Department of Computing and Decision Sciences, Stillman School of Business at Seton Hall University