Searching For Good Information Dashboard Examples?
Below are some good examples of Information Dashboards. An information dashboard is management tool that allows information, whether it be numerical or text, to be represented in a visual dashboard. Good information dashboards can combine this data into easy to read graphical representations of the business they are analyzing. Information dashboards give management the ability to track and change data when needed in order to make the necessary changes in the workplace.
The goal of any business is to maximize profit. Whether you are a small mom & pop store, or you are a corporate mogul, the main objective is to maximize profits. In order to do this, every sector of your business needs to be organized, updated, and constantly monitored. How do you monitor your business? Information dashboards help give you the competitive edge that you need in order to track your business goals and make the necessary changes to your business. Every aspect of you business can be stored in these information dashboards and then presented to you in a graphically organized manner that makes it easy for the average person to understand.
Click the images below to view them larger and gain a better understanding of what information dashboards can do for your business: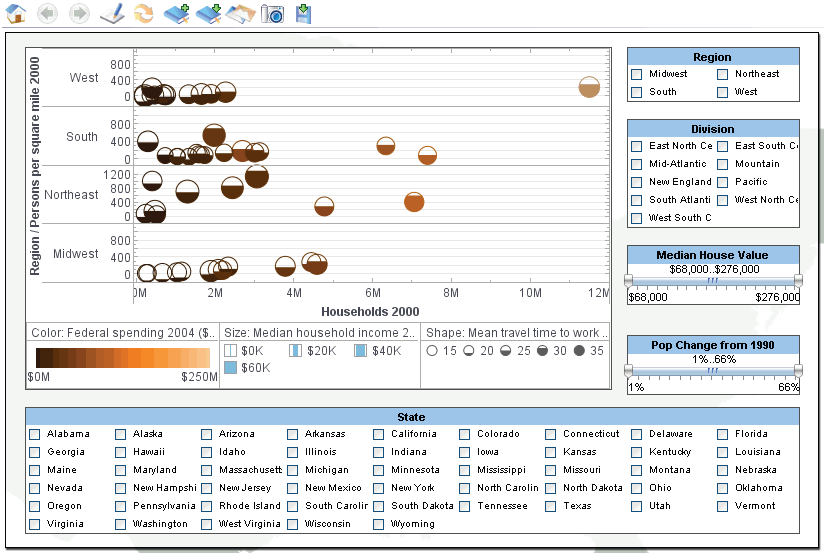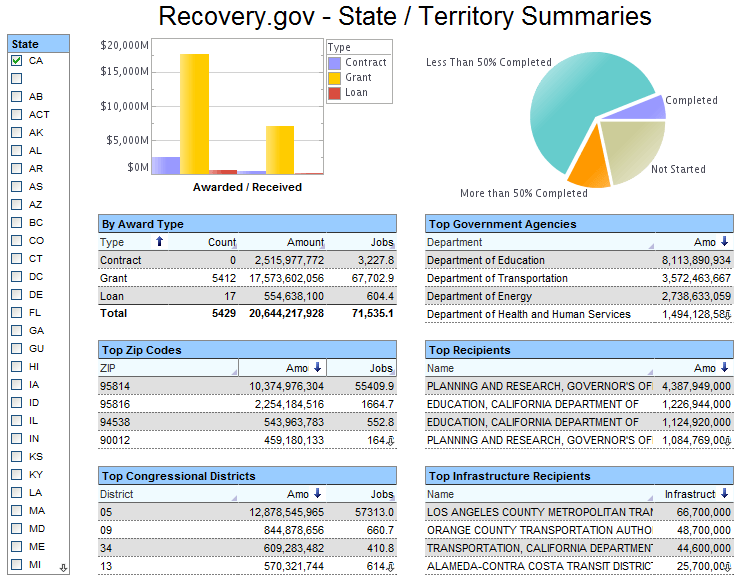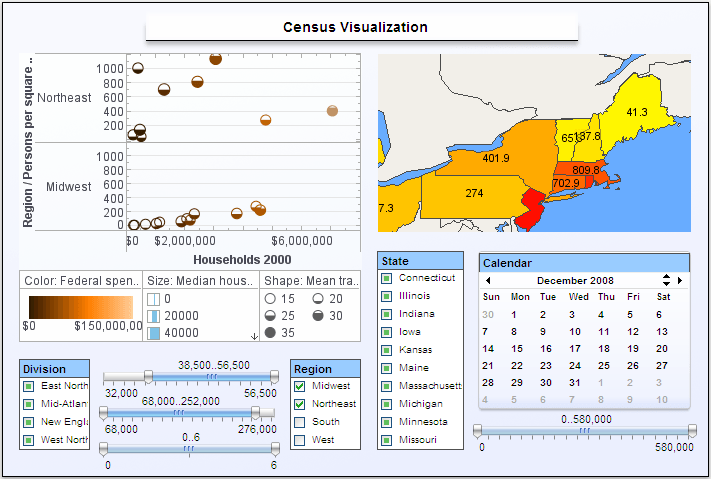 Information dashboards provide particular information that businesses need in order to run effectively and efficiently. This information is presented in graphical, easy to read charts that display the data that the business specifically incorporates in to the graph. This means that the Manager of a sports store can use these information dashboards and design them specifically to his or her business. In most cases, information dashboards combine different elements such as metrics and KPI's, on one single graph to give you an overall picture of how sales are going, or how much inventory is left in the store. These particular dashboards are created in order to be flexible with whomever is using it. There is no right way to use a information dashboard. The idea is to cater them to your business.
Read how InetSoft was

rated as a leader

for overall value in Gleanster's BI customer survey report.
With InetSoft's unique drag and drop dashboard design, you are able to fully customize reports geared toward your specific business. You have full control over with metrics and key performance indicators (KPI) that you wish to choose, and are able to combine and conform them to meet your growing business needs.
---
InetSoft

's Information Dashboard Software

Are you looking for software tools to build performance dashboards? InetSoft offers free and commercial Web-based dashboard software that includes a drag and drop designer for creating impactful, interactive dashboards for enterprises and ISV's:
For a free, no software to download option, try Visualize Free.
For a free, downloadable version good for departmental use, try Style Scope Free Edition.
For our full-featured commercial application which includes advanced data mashup and security options, evaluate Style Scope.

View a 3-minute

demonstration

of InetSoft's easy, agile, and robust BI software.