Access to Multiple Data Sources
The list of operational databases, data sources, data warehouses and enterprise applications that InetSoft's BI server can simultaneously access includes:
Relational databases such as Oracle, SQL Server, PostgreSQL, and MySQL via a JDBC driver
Multidimensional databases
Hadoop/HIVE
XML
SOAP
Java beans (POJO)
EJB beans
Flat files (CSV)
Microsoft Excel spreadsheets
OLAP cubes such as Microsoft SQL Server Analysis Services, Hyperion ESSbase, Oracle OLAP, and SAP NetWeaver
SAP Business Information Warehouse (SAP BW)
Progress
PeopleSoft
JD Edwards
salesforce.com
Siebel CRM
Google AdWords
Google Analytics
Microsoft SharePoint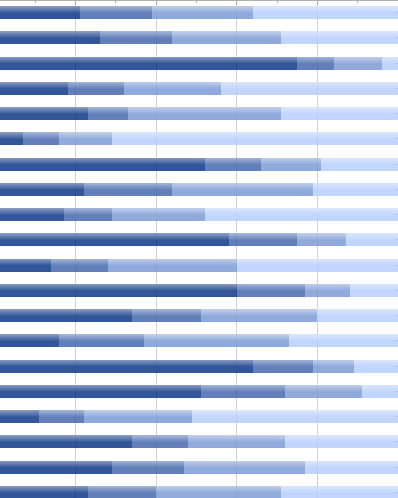 ---
Easy-to-Use, Visually Compelling Dashboards and Reports
Key to a successful deployment is high adoption and usage, and a key ingredient to that end is offering engaging Flash-based interactive dashboards with simple point-and-click usage. Make it simple enough that little or no training is necessary. Make it highly interactive so gigabytes of data can be explored from a single view for two benefits:
avoid overwhelming users by saving them from having to search through hundreds of static reports
cut down on ad hoc reporting requests that a DBA needs to serve
When you analyze your options for a BI solution, you will find these advantages from InetSoft:
greater agility and ease of use,
more rapid deployment times
more flexible and affordable pricing
Style Intelligence is a small-footprint Java-based business intelligence server that enables rapid development and deployment of monitoring and analytical dashboards such as this:
---
Powerful Enterprise Data Mashups
A key strength of InetSoft's business intelligence software is its depth of support for data mashups. Data from any of the sources listed above can be combined in productive ways to gain new insights and streamline information consumption.
In addition, InetSoft has innovated unique capabilities for enterprise mashups. You do not have to be a BI analyst to create your own mashups. You can combine disparate tables and fields that were not previously mapped in a data model. Beyond that, you can also bring in your own data sets such as those in personal spreadsheets or those generated by vendors or partners. Whatever dashboards or reports you make from them are now shareable inside the enterprise BI space.
So whether your goal is increasing access to information in your organization or embedding dashboards into your on-premise or SaaS application, evaluate InetSoft's dashboards and reporting software for its ease of use and deployment, agility, and robustness.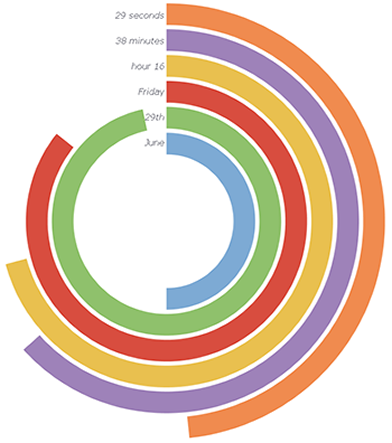 "There were a host of reasons for selecting InetSoft's reporting functionality. From a functionally standpoint powerful data mashup capabilities were a pre-requisite given the unification of disparate data sources that our application performs."
- Thomas Hough, President of TNC