What is an Ad Hoc Report?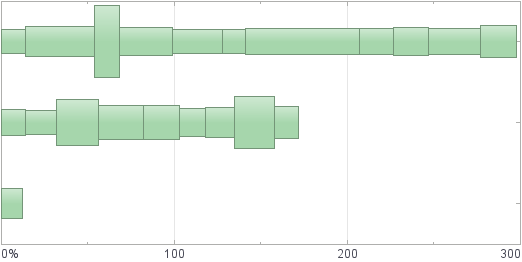 An ad hoc report is a report that is created on the fly, displaying information in a table or a chart that is the result of a question that has not already been codified in a production report. There is a limit to the number of such production reports and business questions that can be anticipated and coded in advance so that users can consult them whenever they want.
Moreover, as businesses are always changing, the questions people want to ask of their data are always changing, so any reporting system needs to accommodate the creation and running of ad hoc reports. Making that an easy process for the average business user is key because most ad hoc reporting tools are designed for database experts to use, often requiring knowledge of structured query language, or SQL.
---
Style Report Enterprise
InetSoft offers ad hoc report software that is easy, agile and robust. It is easy thanks to a drag and drop designer, where only basic knowledge of an organization's databases is needed to build powerful ad hoc reports. It's also powerful enough for experienced db analysts to construct complex queries, or parameterized reports which can make running ad hoc reports even easier.
Style Report Enterprise provides a zero-client, Web-based application for:
- Production reports
- Interactive reports
- Ad hoc reports
- A report engine
- An API
- An authoring environment
Style Report Enterprise's small footprint, 100% Java, pure Web architecture delivers an embedding and integration-ready platform. This software, designed for ad hoc reports, not only integrates with any Web user interface, it also leverages the same application server platform as that of the embedding application.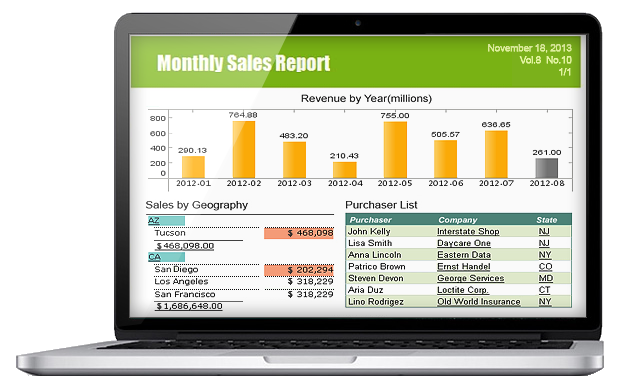 Style Report Enterprise allows IT professionals to create sophisticated production reports that can be deployed for server based, or desktop based applications. The small footprint and 100% Java architecture makes it an ideal solution for embedded ad hoc reports. It is based upon XML, JavaScript, and other open standards technology that allows IT to fully leverage existing skills.
---
Since 1996 InetSoft has been delivering easy, agile, and robust business intelligence software that makes it possible for organizations and solution providers of all sizes to deploy or embed full-featured business intelligence solutions. Application highlights include visually-compelling and interactive dashboards that ensure greater end-user adoption plus pixel-perfect report generation, scheduling, and bursting. InetSoft's patent pending Data Block™ technology enables productive reuse of queries and a unique capability for end-user defined data mashup.
This capability combined with efficient information access enabled by InetSoft's visual analysis technologies allows maximum self-service that benefits the average business user, the IT administrator, and the developer. InetSoft was rated #1 in Butler Analytics 2015 Business Analytics Yearbook, and InetSoft's BI solutions have been deployed at over 3,000 organizations worldwide, including 25% of Fortune 500 companies, spanning all types of industries.