Customers Using InetSoft's Business Intelligence Software
InetSoft prides itself on achieving the best in customer satisfaction. According to feedback from our customer satisfaction surveys, we are continuously achieving our goals of:
Delivering industry-leading technology innovation.
Providing the best in customer service and technical support.
Sustainable growth and the ability to stay on the cutting edge.
Satisfying customer needs with superior flexibility, extensibility, scalability, performance, and ease of use.
Learn More About InetSoft Customers:
Founded in 1987, T-Formation is a privately owned and operated one-stop shop for apparel production. T-Formation is ranked as the 3rd largest volume printer in the United States. Its facilities manage customer orders throughout the production lifecycle to include custom design, development, production, and shipping. T-Formation works with organizations of all sizes and types, from Fortune 500 through non-profits, universities and smaller businesses.
---
In operation for over 70 years, Grupo Multimedios is one of the most important media groups in Mexico with assets that include: 37 AM and FM radio stations; nine broadcast TV stations; three television networks; a 150,000-subscriber triple-play cable MSO offering television, broadband and telephony; 12 local, regional and national newspapers; two national magazines; outdoor advertising; music concert venues, and amusement parks.
Multimedios Television, the third-largest producer of original Spanish-language programming in Mexico with more than 40 years of experience producing broadcast-quality programming for the entire family, operates a leading broadcast network in Mexico and distributes three linear 24/7 cable and satellite networks in Mexico and in the U.S.
---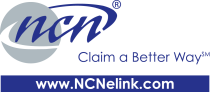 In today's healthcare landscape, traditional negotiating techniques, PPOs and supplemental networks, have become less effective in managing healthcare prices. As the national leader in cost management for out-of-network claims and network enhancement, NCNģ uses cost-based data and transparent reporting to maximize savings for group health and workers' comp payers. NCNís technology solutions are powerful, data-driven tools, which achieve rational, cost-based reimbursements. NCN's services aid in controlling costs on more than $2 billion of healthcare claims each year.
---

Flight Data Services (FDS) provides a fully comprehensive flight data monitoring service to commercial and private aircraft operators. Focusing on the advancement of aviation safety through the innovative use of flight data, FDS helps aircraft operators comply with stringent international civil aviation regulations and certification guidelines, maximize operational efficiency and minimize environmental impact. Combining expert knowledge of flight data, aviation safety, and information technology, FDS helps make air travel safer.
---

AmberPoint provides the world's most widely distributed and implemented solutions for governing and managing composite applications. Utilizing a policy-based approach to manage the health and well-being of services-based systems, AmberPoint enables its enterprise customers to better understand system behavior, manage each transaction flowing across their distributed environments, and implement policies that automate performance management, remedy exceptional conditions, and uphold security.
A core function of any application is information presentation, and AmberPoint needed to choose between in-house development or OEM integration for this functionality. AmberPoint chose the OEM route and selected InetSoft's Style Report Enterprise for its powerful and flexible application programming interface and for the light weight of the Web-based information access and presentation application.
---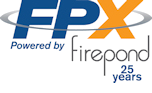 FPX is the leading provider of multi-tenant, on demand Configure-Price-Quote® applications that automate and simplify product pricing and configuration. FPX solutions provide a rapid ROI through improved order accuracy, improved proposal generation time and high user acceptance.
At the end of the configure-price-quote workflow is the formatted quote, and FPX turned to InetSoft for its publishing and reporting software to generate this critical output. FPX selected InetSoft's Style Report Professional for a time-tested, dependable publishing engine and a powerful, yet easy-to-use report designer that would save resources associated with internal development of publishing capabilities and client customization requests.
---

The Pacific States Marine Fisheries Commission (PSFMC) PIT Tag Information System (PTAGIS) project is funded by the electrical rate payers in the Pacific Northwest, as part of the Northwest Power and Conservation Council's Fish and Wildlife Program.
PTAGIS monitors fish migrations through the Federal Columbia River Power System recording large volumes of data which provides valuable research information to help ensure the restoration of declining salmon and steelhead populations.
Through Style Report's easy-to-use, zero-client web-based reporting platform, PTAGIS users can now log in to their data collection systems to access vital information or run reports, whether in their office or in the field. They have been able to monitor migration and other trends in near real-time to help detect migration issues, tagging inconsistencies, and fish health anomalies -- with drill down to specific species, hatcheries, dates, times and more.
---

eScholar provides solutions for collecting, cleansing, identifying, analyzing and reporting on the data that educators need for tracking and improving the performance of the complex enterprise of educating children.
Through its easy-to-use interface, role-based security and zero-client web-based platform, InetSoft delivered a considerable competitive advantage for eScholar and their customers. Style Intelligence provided the features that eScholar end-users required with the licensing options and pricing tailored to support both large and small customers – truly a winning combination.
eScholar's self-service reporting environment now empowers all school district administrators and faculty members with access to the information they need, when and where they need it, to improve education standards and accountability.
---

ArcSight is a leading provider of security and compliance management solutions that intelligently identify and mitigate business risk for enterprises, MSSPs and government agencies.
Through the high-performance Style Report™ platform, InetSoft delivers an advantage for ArcSight and their customers. Style Report™ provides the extensibility to analyze and report on large volumes of data on-demand, from multiple sources and platforms. It provides the flexibility for customers to rapidly customize reports in a self-service environment and the scalability to run large reports without performance issues.
ArcSight's reporting system now provides a steady stream of information and intelligence that detail the health and efficiency of their security operations; so customers can easily demonstrate the results and value to their management.
---

Data Solutions Inc. (DSI), a premier provider of technology and services for Human Resource organizations, provides a wide range of solutions that include employee surveys, multi-rater assessment programs and enterprise-wide talent management systems. InetSoft's innovative, high-performance reporting platform delivers a competitive edge for Data Solutions by aligning closely with their business processes. Style Report™ software provides the extensibility to easily extract data in real-time from multiple sources and platforms. It offers the flexibility to design custom reports that match the look and feel required for each customer, without lengthy development cycles. More importantly from their customer's perspective, reports now run in an average of twenty seconds each as opposed to two minutes, considerably enhancing the end-user experience -- while at the same time reducing the resource load in producing reports and greatly increasing throughput.
---

Pentagon Technologies (Pen-Tec), a leading supplier of specialized products and services to improve the utilization, efficiency and life cycle of semiconductor manufacturing equipment, implemented InetSoft's Style Report™ software to support their Parts Services Group with real-time access of parts, maintenance, and automation data.
For Pen-Tec, Style Report™ software delivers hundreds of daily reports every day, in a variety of formats including management dashboards and customer portals. As an integral part of their daily business processes, Pen-Tec has enhanced customer satisfaction to attain a true competitive advantage.
---

Dairy.com, a leading provider of Internet-powered solutions to the dairy industry, provides comprehensive transaction and trading facilitation services, including scheduling, spot trading, contracting, and transportation for a broad variety of dairy commodities. InetSoft's Style Report™ software allows Dairy.com and its customers to realize the full potential of their collective data. Transforming business processes and streamlining operations, Style Report™ software delivers the robust reporting and analysis capabilities Dairy.com and their customers need to manage, operate and grow their businesses.
---
InetSoft Partial Customer List:
| | | |
| --- | --- | --- |
| Customer | Type | Country |
| Accenture | Technology | USA |
| ACNielson | Entertainment | USA |
| AIG | Financial | USA |
| Amdocs | Telecommunications | USA |
| ArcSight | Technology | USA |
| AT&T | Telecommunications | USA |
| Blue Cross Blue Shield | Healthcare | USA |
| Centers for Disease Control and Prevention | Healthcare | USA |
| Citigroup | Financial | USA |
| Credit Suisse First Boston | Financial | USA |
| Deutsche Bank | Financial | USA |
| Department of Transportation | Government | USA |
| Dun & Bradstreet | Information Services | USA |
| eScholar | Education | USA |
| EMC Software Group | Technology | USA |
| Fujitsu | Technology | USA |
| GE Healthcare | Healthcare | USA |
| Genworth Financial | Financial | USA |
| Georgia Institute of Technology | Education | USA |
| General Motors | Manufacturing | USA |
| Government of British Columbia | Government | Canada |
| Government of New Brunswick | Government | Canada |
| Hamburgische Landesbank | Financial | Germany |
| Hartford Life | Insurance | USA |
| IBM | Technology | USA |
| JP Morgan Chase Bank | Financial | USA |
| KPMG | Technology | Germany |
| Lockheed Martin | Technology | USA |
| Logica UK Limited | Technology | UK |
| Lufthansa | Transportation | Germany |
| Major League Baseball | Entertainment | USA |
| Merck | Pharmaceutical | USA |
| Multimedios | Communications | Mexico |
| NASA | Government | USA |
| National Institutes of Health | Healthcare | USA |
| Panasonic | Technology | USA |
| PSC | Technology | Taiwan |
| SAIC | Government | USA |
| State of Connecticut | Government | USA |
| Sun Microsystems, Inc. | Technology | USA |
| Skybox Security, Inc. | Technology | USA |
| Telcordia | Telecommunications | USA |
| Thomas Cook AG | Hospitality | USA |
| Thomson Reuters | Publishing | USA |
| Toyotsu Syscom | Technology | Japan |
| UBS | Financial | Switzerland |
| World Health Organization | Nonprofit | Switzerland |
InetSoft Customer Reviews:
To read some quotations from InetSoft customers about why they chose InetSoft and why they are happy they did, please see dashboard software reviews and reporting software reviews.